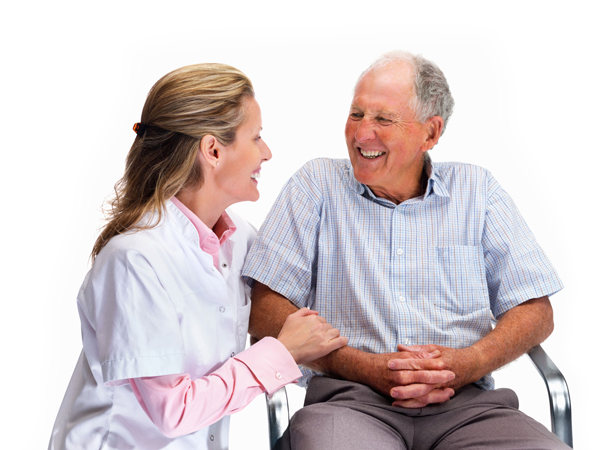 SeeYouLink Helps You Keep Your Clients Vital and Happy, Reduces Your Expenses and Differentiates Your Brand
Watch Video

(1.5 min)
Signup for Free Trial
Professional Features
Managing Accounts, Groups
and Facilities

The SeeYouLink Management Console supports hierarchical role-based user administration to enable facilities and organizations to implement their unique administrative policies. You can organize your SeeYouLink Network into groups such as assisted living, acute-care, dementia units, independent living so that users in different groups can receive a unique set of features.

Remote Configuration

All SeeYouLink options (which features should be enabled etc.) for each of your clients can be done remotely from our management console.

Emergency Connect

Establish a video and audio connection to your residents/clients computer allowing you to see, hear, and query them even if they are unable to answer a call.

Monitoring and Activity Tracking

Track the latest SeeYouLink activity of the user and their current online status. With the OK button, they can signal that they are active and ok.

Calling Conferences

Residents, day care visitors and at home clients can talk to and see their loved ones and participate in all family activities with a touch or a click.

Community Announcements

Keep your residents, clients and their families up to date with the news, events and activities of your company or facility.

Instant Notifications

Breaking and urgent news for the community can be sent to all members or just particular ones and it will immediately appear on their screens followed by a sound to alert them to the notification.

Appointment Services

Our easy to use appointment scheduling application enables your clients to quickly access and request any of your community/facility services such as Health, Beauty, Repair, and any other.

Customization and Content Integration

When needed, we are able to deliver new apps or add additional content sources (e.g. news sources) to our platform within days or weeks depending on complexity. Have particular web site or web service that is of interest to your client? No problem, we can integrate it into our platform within weeks! Have clients that are not speaking one of languages that we have (English, German, Italian, Russian and Serbian)? We will add support for needed language.

Health Aid Reports

Home health care, adult day center and facility aides can check in with the time they saw a client, use the handy service check list, and make comments that can be shared with family members, care managers and physicians. A report is automatically generated for your records.

Medication Therapy Management

Not adhering to their medication therapy is the major reason for hospital readmission. With our medication therapy management system, this can be easily avoided. Your clients can be reminded about their medication intake time. If they are about to miss their medication, your staff will be notified and can check in with them. The Status of all your clients' medication therapies can be tracked in real time and in addition all events (e.g. client took medication on time, or client missed medication) are logged for audit purposes.

Medical Video Consultation

You can invite family members in remote locations to join in on medical consultations with their loved ones and see and hear the advice given by professionals.

Staff Training and Support

SeeYouLink will help your staff get up to speed with our product with educational webinars, phone, video and email support. We will help you with marketing materials to make sure you have success with our product.
Connecting 80+ Year Old Survivors of Holocaust in UK
Six Point Foundation has launched a project called SPF Connect that will get Holocaust survivors and refugees in the UK using the internet. They carried out thorough research to find the optimal solution for this group, the majority of whom are not confident using technology. In their research they did user tests with SeeYouLink, iPads with default software (Mail app, Safari browser etc.) and one other competing product. SeeYouLink came out as winner and they are now preparing to roll it out to over 400 users in the community.
"We took 12 users and split them into three groups, each group testing a different product. Each user would get to try the device for at least two weeks, after which we would ask them questions about their experiences as well as test them to see if they could carry out some basic tasks. When it came to using any of the products independently, SeeYouLink was the most popular and successful."
Sign Up for Free Trial
If you are a professional in the field of aging, organization or business interested in SeeYouLink, leave your email and we will contact you within one business day.
Thank you very much for your interest in SeeYouLink!
Our representative will contact you within one business day.
Thank you for your interest in SeeYouLink!
We will let you know once it is ready for you.
Ok